Wall Street's broadest index, the S&P 500, is on track for its first back-to-back gains in more than a month.
That's just one way of looking at how wild the past few weeks have been for the stock market.
The S&P gained a whopping 9.4% yesterday, its best performance since 2008, and is up 3.2% this afternoon.
But for the month, things look less rosy. The index has dropped nearly 15% so far in March, putting it on track for its worst month since October 2008 — the peak of the financial crisis.
A group of 33 attorneys general from called out leading online marketplaces for failing to adequately protect consumers from price gouging amid the coronavirus outbreak.
The attorneys general issued letters asking Amazon (AMZN), Facebook (FB), Ebay (EBAY) and Craigslist to more closely monitor their platforms for price gouging by third party sellers.
As the coronavirus outbreak escalated and consumers stocked up on essential goods, listings for exorbitantly priced face masks, sanitizers and other products began popping up on online marketplaces. Earlier this month, Amazon said it removed more than 1 million products for price gouging or falsely advertising effectiveness against coronavirus.
"As COVID-19 spreads throughout the country, it is especially important unscrupulous sellers do not take advantage of Americans by selling products at unconscionable prices," a letter from the group to Amazon CEO Jeff Bezos reads.
The attorneys general from many states, as well as Washington DC and Puerto Rico, recommended several actions:
Set policies against price gouging that take into consideration historical seller prices, and enforce restrictions.
Trigger price gouging protections ahead of an official emergency declaration; for example, ahead of pending weather events.
Create a complaint portal for customers.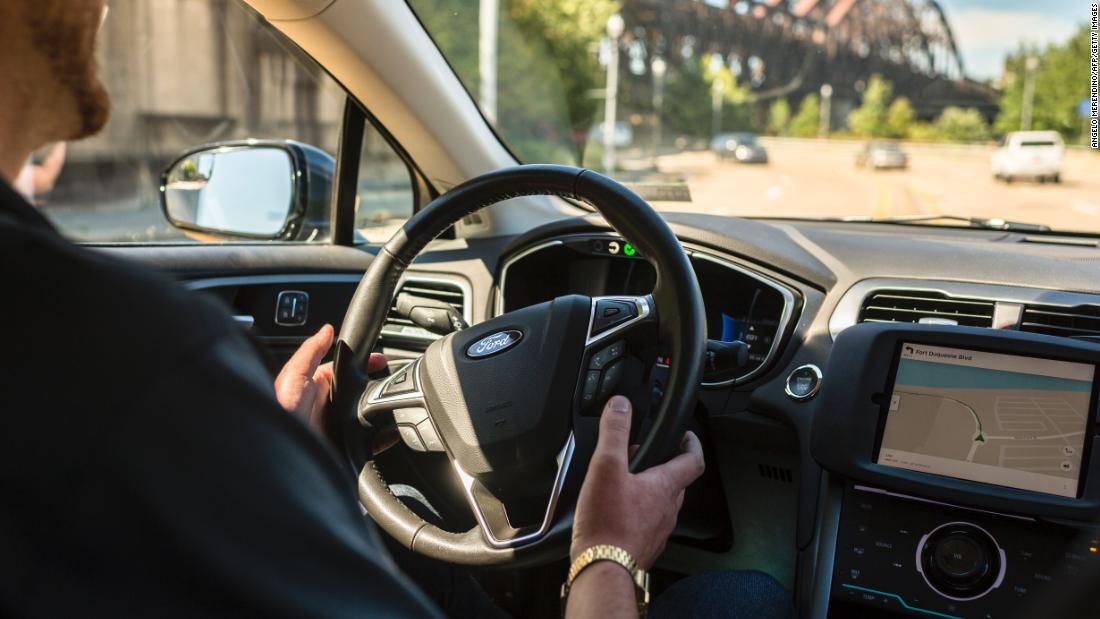 Independent contractors and so-called "gig" workers will be eligible to receive federal aid under the $2 trillion emergency package being considered by the US Senate, according to a CNN review of the document
The language in the draft bill could provide additional certainty to millions of part-time workers who drive for Uber (UBER) or deliver for Amazon (AMZN), in what has become a major part of the digital economy.
The provisions are responsive to requests by tech execs including Uber CEO Dara Khosrowshahi, who this week wrote to President Donald Trump asking for economic support for Uber drivers. 
"My goal in writing to you is not to ask for a bailout for Uber, but rather for support for independent contractors and, once we move past the immediate crisis, the opportunity to legally provide them with a real safety net going forward," Khosrowshahi wrote.
Gig economy businesses such as Uber have battled fiercely at the state level, especially in California, to avoid having to classify their drivers as employees who would be eligible for corporate benefits.
The draft bill is not yet final.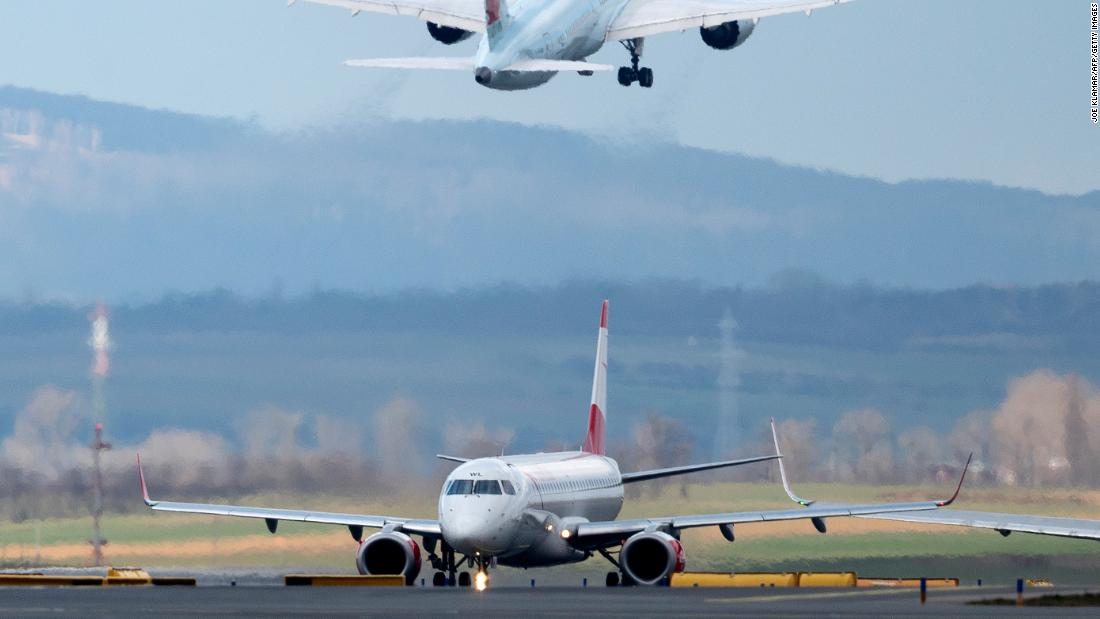 US stocks' performance are mostly confused about how to react to Congress' stimulus bill deal. But not investors in Boeing (BA).
The aircraft manufacturer's stock soared 32% on two very good piece of news for the company.
1) Congress has reached a deal on an aid bill. While the details will be released later Wednesday, the company is expected to receive tens of billions of dollars in government assistance. The company advocated for a $60 billion bailout.
2) The company is expected to restart production on the 737 Max in May, according to Reuters and CNBC, earlier than expected. Boeing shut down its assembly line for the jet in January amid fallout from two fatal crashes.
Boeing was placed on credit-watch negative by Fitch only a couple weeks ago. The company shuttered its Washington factories Tuesday. And the company suspended its dividend for the first time in nearly 80 years on Monday. So the company hasn't had a ton of great news.
It has been a wild ride for stocks this morning. Up, down, round and round — traders just couldn't decide which way things were going to go today.
At midday, stocks are still mixed, but the Dow and the S&P 500 — the broadest tracker of the US market — are squarely in the green.
The Dow is up 2.7%, or 560 points, helped by a more than 30% jump in Boeing (BA) stock.
The S&P 500 is up 0.9%.
The Nasdaq Composite is modestly negative, slipping 0.1%.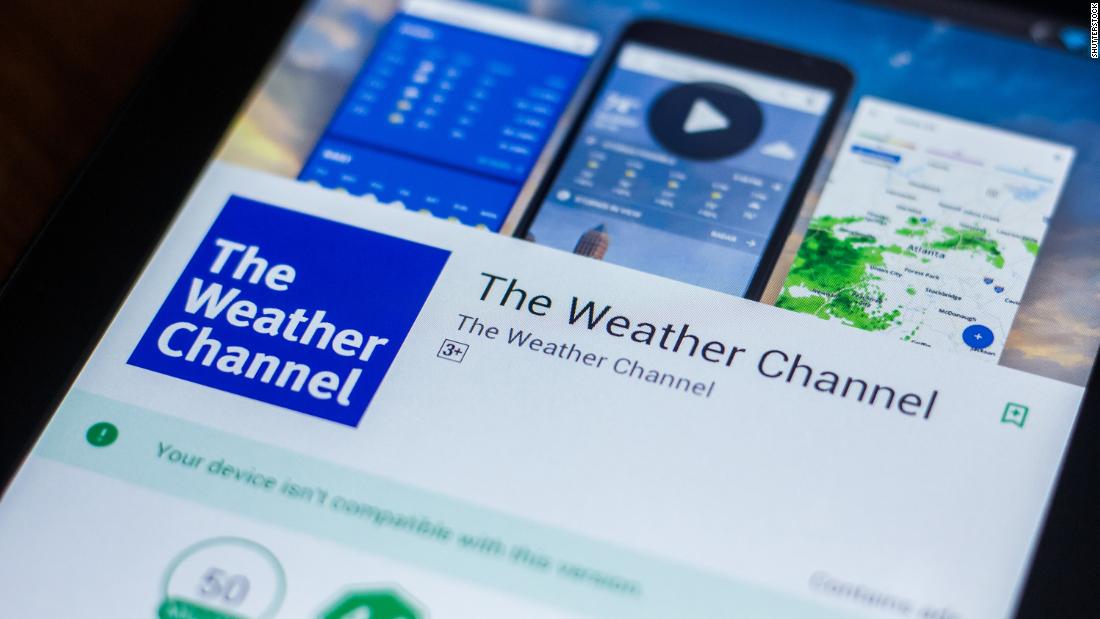 IBM (IBM) is part of a growing group of corporations taking steps to aid in fighting coronavirus. Among its latest: an app from The Weather Channel (which IBM owns) that allows users to track the outbreak in their area.
The app has been outfitted with a new "COVID-19" tab that shows coronavirus cases, deaths and — soon — recoveries in the zip code and state where the phone is being used. It uses CDC data, and also shows the trend of cases in the state, as well as a map of where they are.
"The data for COVID is very complex out there … We said could we help if we had a trusted source for the consumer, from the CDC, that was hyperlocal?" IBM CEO Ginni Rometty said in an interview with CNN.
First thing I did was look at my mother's zip code. She has to go to the doctor because of some things. How did I feel about her going outside? … I think it is really about helping everyone change their behavior to do what is the right thing right now."
IBM is now working on developing the app in Spanish for other parts of the world.
BMW will close its largest US factory for two weeks due to supply chain disruptions amid the coronavirus pandemic.
"We will continue to monitor the ongoing situation very closely and adjust our plans as circumstances dictate," BMW said in a statement.
The closure of the South Carolina plant will commence on Sunday, March 29.
US banks are under pressure from the coronavirus crisis, which could hurt their credit profiles in the long run, according to ratings agency Fitch.
Fitch cut its ratings outlook for America's banks to "negative" from "stable" last week.
While banks entered this cycle from a position of financial health, they are grappling with liquidity pressures, revenue and earnings challenges," said Christopher Wolfe, Managing Director and Head of North American Banks, Fitch Ratings.
US banks had been in a more sustainable position, as the 2008 financial crisis spurred new rules for liquidity, capital and regulatory standards.
But that doesn't mean the outbreak won't hurt banks. Lower interest rates will make their lending businesses less profitable, for example.
Corporations, meanwhile, need to access credit facilities — which Fitch expects will ultimately be recycled back into the banking industry.
Major US bank stocks are in the red today. JPMorgan (JPM), the largest American bank by assets, is down nearly 4%.
Citi (C) stock is down 1.6%, and Bank of America (BAC) shares are down nearly 3%.
Target (TGT) said Wednesday that sales at stores open for at least one year have increased 20% so far in March compared with last year.
Household staples and food sales have increased 50% so far in March and clothing sales have dropped 20% compared with last year, Target said.
Target's results signal that Americans are stocking up on food and basic items, but not clothing, during the pandemic.
However, Target withdrew its prior guidance for first quarter and full year 2020 sales and profit and suspended share buybacks.
That drove down Target's stock around 8% during early Wednesday trading.